Vardhman Enterprises is engaged the supplying of excellent quality Glass Cutter in the international market. The company offers two types of glass cutters i.e. Diamond Glass
...more
Vardhman Enterprises
Delhi, India | Exporters / Wholesale Suppliers
http://www.artsnboard.com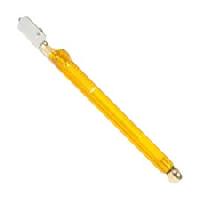 We are a remarkable Glass Cutters Importer and Supplier. We are engaged in making available different types of Glass Cutters, such as diamond & wheel cutter (Tokyo Japan tc 90,
...more
Pavan Enterprises
Chhattisgarh, India | Manufacturer / Exporters / Wholesale Suppliers
http://www.pavanenterprises.com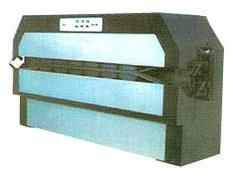 We offer Cutter Puller, which is produced using superior quality material. we supply heavy duty haul off cutter puller unit of chain type and endless flat belt type that are
...more
Pioneer Engg. Works.
Delhi, India | Manufacturer / Exporters / Wholesale Suppliers
http://www.exportersindia.com/pioneerengg/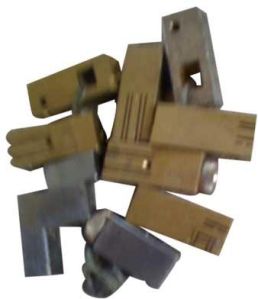 Rajesh Enterprises has pioneered the art of manufacturing highly durable and excellent performance yielding Brass Glass Cutter Parts. These brass glass cutter parts are used
...more
Rajesh Enterprises
Gujarat, India | Manufacturer
http://www.exportersindia.com/rajesh__enterprise/
Khushboo Pvt Ltd
Delhi, India | Manufacturer / Exporters / Wholesale Suppliers
http://www.exportersindia.com/khushboopvtltd/
Rahoul Enterprise
Maharashtra, India | Manufacturer / Exporters / Wholesale Suppliers
http://www.exportersindia.com/rahoul-enterprise/
Silver Glazing
Maharashtra, India | Manufacturer / Exporters / Wholesale Suppliers
http://www.exportersindia.com/silverglazing/
Italian Glass Mosaic Tiles
Gujarat, India | Manufacturer / Exporters / Wholesale Suppliers
http://www.exportersindia.com/italianglass/
National Sales Corporation
Punjab, India | Manufacturer / Exporters / Wholesale Suppliers
http://www.exportersindia.com/nationalsalecorporation/
A. K. Badani
Maharashtra, India | Manufacturer / Exporters / Wholesale Suppliers
http://www.exportersindia.com/akbadani/
Slicer Tools And Equipment
Tamil Nadu, India | Manufacturer / Exporters / Wholesale Suppliers
http://www.exportersindia.com/slicer-tools-and-equipment/
Pepsner
Maharashtra, India | Manufacturer / Exporters / Wholesale Suppliers
http://www.exportersindia.com/pepsner/
Dominion Industries
Maharashtra, India | Manufacturer / Exporters / Wholesale Suppliers
http://www.exportersindia.com/dominionindustries/
Vardhman Industries
Gujarat, India | Manufacturer / Exporters / Wholesale Suppliers
http://www.exportersindia.com/vardhman-industries-sarigm/