We are engaged in manufacturing, exporting and supplying a wide assortment of stainless steel welding wire such as stainless steel tig wires and mig/mag wire. It is manufactured ...
Stanvac Superon Group
Haryana, India | Manufacturer / Exporters / Wholesale Suppliers
http://www.exportersindia.com/stanvac-superon-group/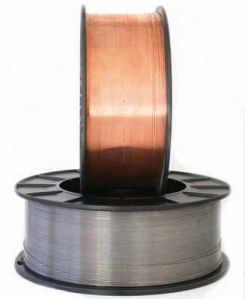 We are offering welding wires. we are a leading firm engaged in the supplying optimum quality welding wires in india. The welding wires offered by us are supplied only after ...
Sn Trading Company
Haryana, India | Exporters / Wholesale Suppliers
http://www.exportersindia.com/sntradingcompany/
Saluja Enterprises
Haryana, India | Manufacturer / Exporters / Wholesale Suppliers
http://www.exportersindia.com/saluja-enterprises649383/
Metalloy Technologies
Haryana, India | Manufacturer / Exporters / Wholesale Suppliers
http://www.exportersindia.com/metalloytechnologies/
B. G. Industries
Haryana, India | Manufacturer / Exporters / Wholesale Suppliers
http://www.exportersindia.com/b-g-industries/
Aditya Wire Industries
Haryana, India | Manufacturer / Exporters / Wholesale Suppliers
http://www.exportersindia.com/aditya-wire-industries/
V & V Sales Corporation
Haryana, India | Manufacturer / Exporters / Wholesale Suppliers
http://www.exportersindia.com/v-v-sales-corporation/